Data Backup and Replication
Protect Critical Data
Cloud365 provides backups for websites, applications, data and information to all customers at no extra charge.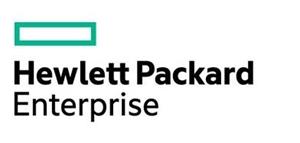 Hewlett Packard Enterprise storage is deployed across our datacentre locations and provides enterprise-class, secure data backups. Each storage unit is operated by our Backup Robots.
Backup Robots
Cloud365 Backup Robots a purpose-built backup platform, powered by Hewlett Packard Enterprise storage, connected between all sites and locations, designed and configured to backup and replicate information.
Our backup robot infrastucture at each datacentre location performs backup and replication functions all day, every day, moving data from hosting infrastructure to secure disk storage.
Hourly, Daily, Custom
Our backup robots move data quickly every hour, day, week and month. Custom backup schedules are available.
Offsite Data Replication
Our customers with services across multiple datacentre locations take advantage of data replication between facilities, enabling recovery of production data at alternate sites for testing, staging and disaster recovery.
Access Backups When Needed
All customers have direct access to our Backup Robots at each applicable datacentre location, enabling access to partial or all data for fast retrieval and recovery if required.
Restoration of data can be performed by customers or our support staff.
Backups Included
We provide data backups (and restoration) for all customers at no extra cost.
Failover and Disaster Recovery Services
Combine data backup and replication with our Disaster Recovery Service and enable fast restoration of services at alternate off-site and datacentre locations.
Failover and Disaster Recovery
Choose Our Team to Support Your Business
We're Australian Owned and Operated, serving Australian customers with an outcome focused team of technology professionals who care about the success of your business long after initial deployment.
Need Help?
If you have a question about Data Backup and Replication, ask a question or call our team.
Contact Us
Ask Us Anything.